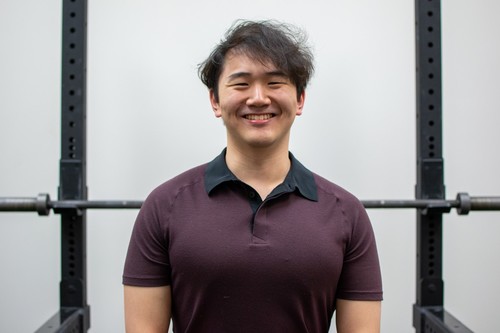 Michael is a bilingual (Korean & English) practicing Kinesiologist in Vancouver B.C since 2018.

Michael graduated from the University of Waterloo with a Bachelor's Degree of Science in Kinesiology and a minor in Rehabilitation Science. He has experience working as a student athletic therapist with Waterloo's varsity Volleyball and Squash teams, and he is currently certified under the British Columbia Association of Kinesiologists (BCAK).

Michael has wide background in experiencing different sports including: swimming, ice hockey/ ringette, golf, kendo, football, wrestling, badminton, volleyball, and more. He is currently focusing his training for powerlifting.

Michael always had an interest and passion for sports growing up and plans to continue to broaden his experiences. He developed an interest for rehabilitation after overcoming sports-related injuries. Having to go through rehabilitation processes himself allowed him to see how physical activity can positively impact the quality of lives. Michael wants to promote a healthier lifestyle complimented with proper movement patterns that help you move well and feel great.