If you've been injured in a Motor Vehicle Accident (MVA) you know how intimidating and stressful the recovery process can feel.
Not only do you have to recover from your injuries but you have to contact ICBC as well as doctors and lawyers. With so many things to do it can be a confusing undertaking, to say the least.
Thankfully Richmond Synthesis Health Group is here to guide you through your recovery.
Book Online Now
Synthesis Integrated Health Group is your guide to getting through the ICBC process and getting back to what you love.
Check out our process that takes you from struggling through the ICBC process to taking back control of your life.
Our Process
Set Up An Evaluation
We Work With ICBC To Create A Plan For Your Injury Rehabilitation.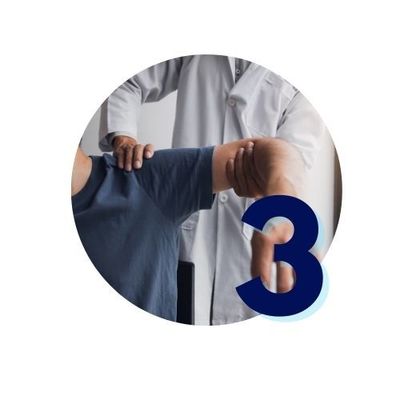 Gain Access To Our Highly Trained Team & Our Injury Recovery Process
Take Back Control Of Your Health
Step 1: Set Up An Evaluation
Your accident is a scary event. At Synthesis Integrated Health Group, we will do everything in our power to explore all possible avenues for you so that your injuries are properly addressed too.
Step 2: We Communicate With ICBC So You Don't Have To.
The next step is where we figure out your best course of action with ICBC. We make sure you have access to the services you need to get better and so give yourself a fighting chance at making it back on your feet as quickly as possible.
In some situations, this could mean an at-home recovery kit covered by ICBC, but in other cases, there may be additional treatment required or medications that will help speed up healing time and limit long-term effects.
Step 3: Gain Access To Our Highly Trained Team & Our Injury Recovery Process
Once we have set everything up with ICBC your next step is to take part in our rehabilitation program. This includes an assessment of symptoms either virtually or face-to-face at one of our clinics. We also coordinate care for victims, claim adjusters, doctors and lawyers so that you get all the necessary help from a team committed to helping patients like yourself recover after such traumatic events!
Once we've teamed up with ICBC as well as adjusting claims on their behalf - your next step is exploring this comprehensive injury rehab plan offered by us here at Synthesis Integrated Health Group; which includes assessing signs/symptoms both through telehealth (using video conferencing) or physically visiting us in Richmond.
Step 4: Take Back Control Of Your Health
Synthesis Integrated Health Group offers a full range of services to help you get back in the game, including Post-Injury Rehabilitation; Dental Services for those with Injuries that affect their Mouth and Jaw Mobility; Mental Skills Coaching for Athletes dealing with injury setbacks as it relates to self-esteem. They can also provide Orthopedic Solutions when Surgery is Necessary!